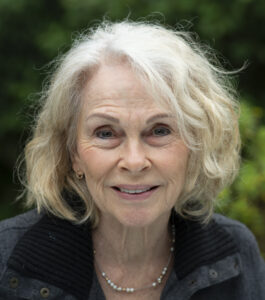 Selected for the Masters Trajectory Drawing 2022-2023 of the
Drawing Inventions Academy (DIA)
About my drawings
In my drawings I try to capture the essence of an image that, often unexpectedly, hits my retina. The encounter with a jumping moment. "Hey, what am I seeing?"
What slightly disturbs me, are fast images in which reality, as it were, rises above itself, abstracts itself from what I expect to see.
Moments when reality is not one thing, no single story, but shows several faces in one image.
I investigate this slight disruption by drawing that moment. During this work I make interventions as one might also do in a conversation to make one's message clear and catchy: leave things out or add others, make things heavier or lighter, make them bigger or smaller, add color or keep it sober. Interventions that take the viewer into the same question 'Hey, what exactly am I seeing?'
What remains after my interventions is an image with several layers. The viewer can see abstraction in it, but the gaze can also attach itself to something everyday, recognizable and preferably both at the same time.
I work slowly, stretching the fast moment of encounter into slow time. This is reflected both in the making process and in the image that you ultimately see.
In the distance, I hope that by seeing my work, people will take a better look around them in their own reality…
Pencil is a good medium for me to capture these moments. The tip is refined and sits close to my hand. There is direct action-reaction, which gives me focus and also peace of mind. I can do hard and soft and everything in between, I can blur and sharpen and everything in between and I can do thick and thin and everything in between.
And graphite is slow. Especially because I work a lot with surfaces, my hand goes back and forth, back and forth, carefully and endlessly. By drawing this way I can be in the image that just surprised me, for as long as I want and I turn fast time into slow time.
That's why I work in a small format: either you walk past it and you don't see it, or you stop, are drawn to it and you crawl into it.
Ike
2022
About Ike
Ike is self-taught. After a three-year foundation at the Nieuwe Akademie Utrecht, she chooses her own path and seeks out artists for her guidance who inspire her.
Until 2015 she is supervised by Jan Voets, among others.
From 2015 - 2022 she is part of a group of artists guided by Maaike Kramer in Zeist.
From 2021 - 2022, Marisa Rappard guides her individually.
In 2023 she has successfully completed the Master's program of the Drawing Inventions Academy, which is led by Arno Kramer, Caren van Herwaarden and Marisa Rappard.
Raised between tubes of oil paint, Ike has been taking painting lessons since she was six years old.
In terms of profession, she chooses theater, until 2001: training actors at the Faculty of Drama of the Utrecht School of the Arts.